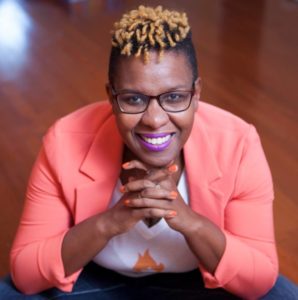 "It is through diligence and prayer that the manifestation of all our goals will come through." Shae Bynes
Kingdom Driven Entrepreneur | Shae Bynes
Referenced Bible Verses:
Chapter 1 Goal Setting as a Godly Pursuit (pg 3)
Matthew 6:10
Proverbs 21:5
Proverbs 29:18
Habakkuk 2:2
Philippians 3:13-14
Hebrews 6:10-12
Hebrews 10:36
Ecclesiastes 3:1
Habakkuk 2:3
Chapter 2 Rethinking S.M.A.R.T. Goals (pg 9)
Romans 12:2
Jeremiah 29:11
Psalms 37:4
Proverbs 16:3
Isaiah 55:9
Zechariah 4:10
Proverbs 16:1
Proverbs 19:21
Chapter 3 Faith in Action (pg 27)
James 2:7
1 John 3:1
1 John 4:18
Zephaniah 3:17
James 4:8
Psalms 100:4
Romans 10:17
Isaiah 54:17
Isaiah 22:22
Revelation 3:7-8
Matthew 29:16
Proverbs 20:12
John 10:5
John 15:7-8
John 16:24
Matthew 7:7-11
Chapter 4 The Bottom Line (pg 41)
What's It About?
When we view God correctly as an awesome and limitless God, we understand that He desires to play an active role in building our business. The goals we set and how we set them are different for an entrepreneur that is Kingdom motivated. Shae shares how we can still use S.M.A.R.T. but we must adjust how we go about each. Simply put, what seems unachievable to us, is entirely achievable for God when left up to Him for the results. You will be challenged on traditional ways of thinking for goal setting. A few things to consider are:
– goals formed on foundation of God's word and leading of Holy Spirit
– dream big with God
– goals should align with what He has inspired
– business should reflect the heart of God
– enjoy the process and journey!
How Has It Helped Me?
[Video from Brandon Galici in development.]
Book Details:
Copyright Date: 2020-10-12
Length: 4 Chapters
Referenced Bible Verses: Listed above.
Other Books: Current Listing