Jaime Cross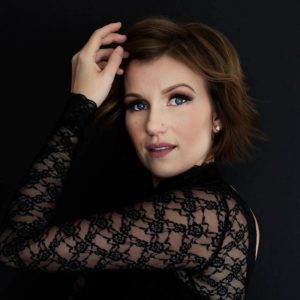 Jaime prayed for a billion dollar business idea, believed God and He's delivering. It all started when Jaime left her corporate banking job to be a stay at home mom to her two young boys. Bills were coming due and time was running out. Where many people would just give up and accept defeat, Jaime didn't. With the support of her husband and his encouraging "Go babe!", Jaime started researching. MIG Soap Company started with Jaime as the chemist, the R&D Department, Sales & Marketing… whatever needed to be done, she did it.
It's very evident in the podcast episodes we have here that Jaime did not do this on her own. Jaime drops scripture all through her conversations with Shae Bynes. She shares in a way that lets you know Jaime knows the scripture and has been applying it within her business from the beginning. Partnering with God has not been without its bumps, bruises and issues but it has made it possible for her to grow her business to multi-millions in annual sales.
MIG Soap Company and The Her Effect (training side for women) combine for an awesome business experience for entrepreneurs looking for income opportunity that honors and glorifies God. Be sure to check out Jaime's web sites for more details and follow her on social media.
Jaime lives in Colorado with her husband and now 5 boys.
Fun Fact:
Passed high school chemistry only because the teacher adjusted her grade to D-. Now runs a multi-millon dollar business where she was the one to research and formulate the products using…chemistry.
Jaime in The Project
Kingdom Driven Entrepreneur Podcast Episode #139
Kingdom Driven Entrepreneur Podcast Episode #265
Business Focus
CEO and Founder of MIG Soap & Body Company